I've always had a zest for adventure and been an active sports person. Little did I know my life's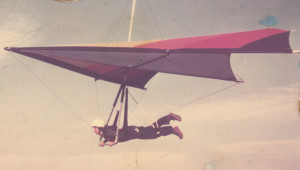 journey would take a dramatic curve when I was 29 years old. After a hang gliding accident in 1978 left me a paraplegic, I began a quest with two friends to start a wheelchair manufacturing company in order to improve my mobility. After all, I was an athlete and wanted to resume my active lifestyle, but the state-of-the-art wheelchairs of the time were institutional in appearance and seemed to be designed for the sick.
These "stainless steel dinosaurs," as I referred to them, were similar to what you see in a hospital or airport. The chairs just didn't fit my idea of aesthetics or high-performance technology. It didn't take long for our garage-based business, Quickie, to take off. In just a few years, Quickie became a global leader and revolutionized the wheelchair industry.
Along the way, we led the charge to advance the rights of people with disabilities, showing that people can do anything they set their minds to when given the right tools. Using my first Quickie, I was able to recapture my beloved sporting life – playing tennis in the summer and snow skiing in the winter – while growing the business. I am proud to count myself among the early pioneers of wheelchair athletes, figuring out what sports we could do, how to do them and the wheelchair technology that would best assist us.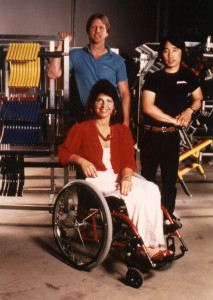 It was an exciting time – listening, learning together and embracing change. Those changes and innovations allowed me to earn international attention as a champion mono skier, wheelchair tennis player and businesswoman. Throughout the journey, I learned a great deal especially the importance of – finding a need a filling it, surrounding yourself with great people, quality in everything you do, having fun and giving back.
And so it's no coincidence that today I'm once again, involved with innovative products – this time, focused on neuromuscular therapy and fitness and training. And it's no coincidence that I was keenly inspired to contribute since I joined the senior generation and was looking for answers to get fit and stay fit.
I'm embracing life with the same passion and appetite to challenge the status quo as I did when I initially faced a spinal cord injury. I've been a Galileo home user for [DateCounter startDate="2010-06-01" endDate="now" format="Years"] years now and have personally experienced many fitness and health benefits from short, daily, home-based training.
Join me!